Are you suffering from hip pain? Is it affecting your mobility? Hip pain can cause severe discomfort and pain making normal day to day activities a struggle. Our team of experienced Orthopaedic Consultants are here to offer advice and treatment.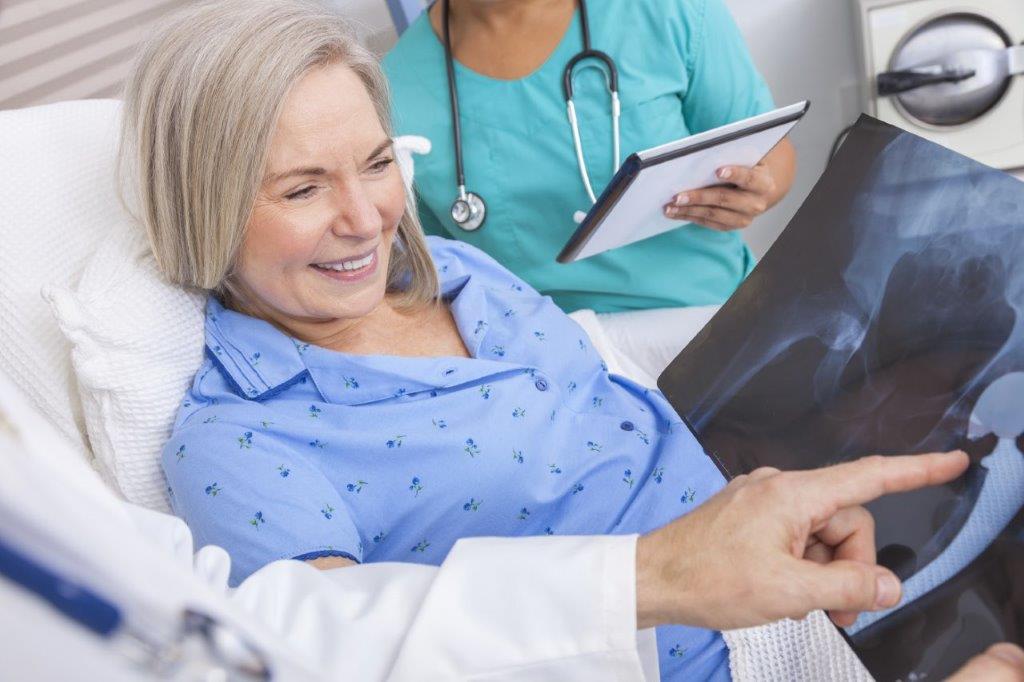 At Kingsbridge Private Hospital, our Orthopaedic Consultants are the best in their field. In the luxury surroundings of a 5-star private hospital, our team of experienced healthcare professionals offer consultations, tests, treatment and surgery for a wide range of hip conditions. 
Hip Replacement Surgery 
The hip joint is susceptible to general wear and tear and damage.  This can result in serious hip joint pain for some people. Hip pain can also be caused by various forms of arthritis, bone diseases, bone abnormalities, and injury. 

At Kingsbridge Private Hospital we provide a complete care package for full or partial hip replacement procedures. We offer hip replacement surgery to replace joints that have been damaged or worn away by injury or arthritis. We are also able to provide hip revisions of replacement hips that need to be renewed due to it becoming loose, infected or worn out.
What does Hip Replacement Surgery involve?
Hip replacement is one of the most common procedures performed for hip pain. This operation involves replacing a damaged or worn hip joint with an artificial version which provides long term relief from hip joint pain for many patients. 
In a normal hip joint the 'ball' at the top of your thigh bone (femur) moves smoothly in the 'socket' of your pelvis, which has a lining of shiny cartilage. The cartilage stops your bones from rubbing together and has no feeling (like fingernails). If this cartilage becomes worn away, the underlying bone becomes exposed and your joint will be painful and stiff, making walking and moving around painful. A new hip joint can help improve your mobility and reduce the pain.
What is the process of getting Hip Replacement Surgery?
At Kingsbridge Private Hospital we take care of the complete patient journey, from consultation to investigations to surgery, if required. Your safety and wellbeing is of paramount importance and our experienced team of expert Consultant Surgeons and nurses ensure you are always in safe hands.

At your consultation in Kingsbridge Private Hospital you will meet with an Orthopaedic Consultant who will assess your hip condition and will be able to provide information and advice on surgery to relieve your discomfort.
Each consultation is personalised to suit your needs but normal topics that will be covered include:
How a hip replacement is carried out
Advice on having a hip replacement
Advice on having a hip revision
Possible alternatives to having a hip replacement
Preparing for hip replacement
What happens during the surgery
What to expect afterwards
Recovering from hip replacement
Risks of having a hip replacement

 

Your Consultant will explain all options that are available to you at your appointment.
Enhanced Hip Replacement Surgery
At Kingsbridge Private Hospital we can now provide patients with the option of Enhanced Hip Replacement Surgery. Where normal hip surgery techniques would require patients to remain in hospital for a number of days following surgery the enhanced recovery pathway enables patients to be discharged within 24 hours.
Patients are able to get back on their feet much earlier after surgery. This reduces the risks of complications and infection. Together with the benefit of being able to return home much sooner, patient outcomes are also greatly improved.
Follow Trevor's journey from hip replacement surgery to getting back on his feet 
How much does Hip Replacement Surgery cost?
We offer a number of options when it comes to payment.  We work with all major health insurance companies and we also offer self-payment options including cash and credit and debit cards.  Payment plans are also available through our partnership with Chrysalis Finance.

*Prices accurate as of Spetember 2022  and may be subject to change.
If you would like to book an appointment or require further information on the available options, please do not hesitate to contact our private patient booking team via our online enquiry form.

Alternatively, email Kingsbridge Private Hospital
;