Life saving heart surgery is now available at our new cardiac facilities at Kingsbridge Private Hospital, Belfast.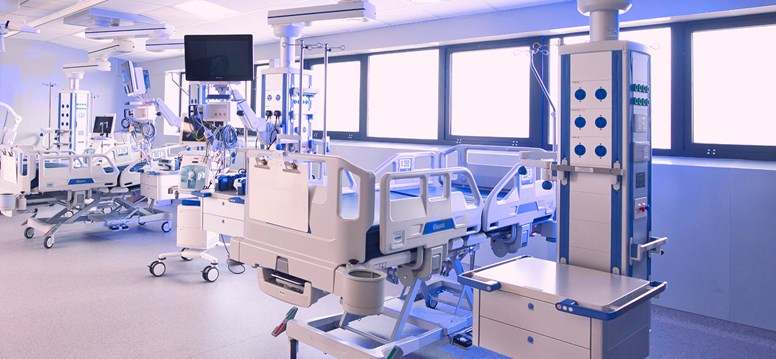 Kingsbridge Private Hospital is delighted to announce the opening of our Cardiac Surgery service and Intensive Care Unit.
Are you a patient waiting on heart surgery?  We can now carry out life-saving cardiac surgery at our state-of-the-art theatre in Belfast.  Our brand-new theatre has just opened and features the latest and most up to date technology and equipment. 
On board we have a highly skilled team of Cardiac Surgeons and nursing staff.  The service is led by Consultant Cardiac Surgeon Mr Oc Nzewi.
We offer rapid access to a wide range of procedures and our expert team are ready to see you.
What kind of heart surgery is available?
We can perform surgery for the following conditions
Cardiac Bypass surgery
Heart Valve replacement
Closure of septal defect.

Cardiac Bypass Surgery
Cardiac Bypass Surgery is the most effective way to treat Coronary Heart Disease.  Coronary Heart Disease occurs when your hearts arteries become clogged by fatty deposits.  If you are overweight or eat a high fat diet, you might be at risk of developing Coronary Heart Disease.
Symptoms include breathlessness and chest pain, and the condition can increase your chance of having a heart attack.
Having a Cardiac Bypass is major surgery and during the procedure your Consultant will need to make a series of incisions around the chest wall.  They will then connect healthy veins to the clogged arteries.
Once your surgery is complete, you will need recovery time. This is a major procedure but could save your life.
Heart Valve replacement
Heart Valves open and close to allow blood in and out of the heart.  If they have been damaged or are not working properly then this can increase the pressure on your heart.
At Kingsbridge Private Hospital, our expert Cardiac Consultants will replace the faulty value with either a tissue valve or a mechanical valve.  This new valve will ease the pressure on your heart and help improve your overall health.
Closure of septal defect (hole in the heart)
A septal defect occurs where there is a hole in the heart chamber.  Symptoms include shortness of breath, fatigue, heart palpitations and the presence of a heart murmur. In some cases, it can also cause stroke.
The procedure involves making a small incision in the groin where a wire and sheath are introduced into the femoral vein.    A occlude device is then introduced through the sheath and this is expanded within the defect to close it.  Sometimes a balloon is also used to measure the size of the defect.
Why wait for heart surgery when you don't have to?  Our state of the art theatre and ICU is open now.  Contact us today to find out more.
Patients awaiting Cardiac Surgery can attend Kingsbridge Private Hospital as a self-funder.  Alternatively, we work with most major insurance companies
If you would like to book an appointment or require further information on the available options, please do not hesitate to contact our private patient booking team via our online enquiry form.

Alternatively, email Kingsbridge Private Hospital
;